How To Make Your Patterns Sellable
Resources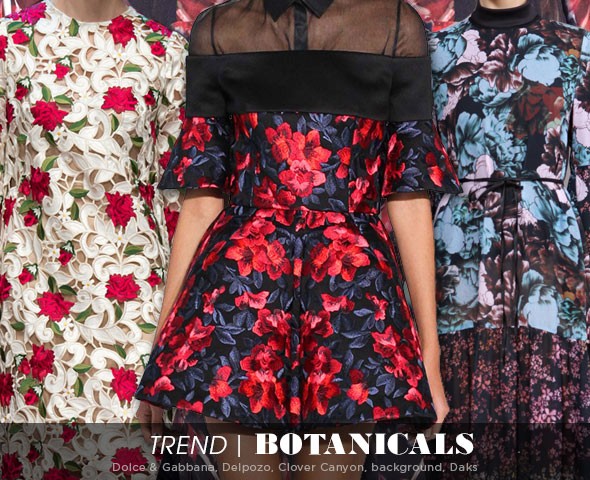 We all love to be engaged in our creative process. Here in our studio our favorite days are spent staring at flowers and carefully painting up some watercolors. But how do you make your designs sellable and appealing to print buyers, retail customers, your online audience, etc? Of course your personal touch and vision are the most important ingredient but it also helps to understand trends and directions that are happening in the marketplace constantly. This can be tricky if you're not directly interacting with clients on a regular basis or if you don't live in a big hub city like New York, London etc.
Time is also a big help in developing your understanding of marketplace needs. That is, you need to observe for a few seasons or years to develop a real sense of how to be current. When we first started out, our prints were too forward but as time went on, we learned how to be right in the moment. In other words, consumers are looking for something new and fresh, something that stands out to them. But, they also gravitate towards what is comfortable and familiar. We, as designers, must ride that fine line.
We're thinking a lot about trends right now as we just wrapped up our Autumn/Winter 2016 Print and Color guide. So if you're struggling with getting just that right feel with your prints, our overview will be a big help. When doing your own research, it's important to know your target audience. Are you going for high end women's wear, paper goods, or interiors? Having a niche helps as then you can hone in and research that market in an in-depth way. Our career guide Pattern Design & Beyond provides a more in-depth look at all the markets you can potentially target.
While you scour the internet, magazines, trade shows, art shows, etc. for images, at first glance many directions will look exciting and new. After a few seasons or years of this, you will start to spot the fresh and emerging directions. They will catch your eye and make you stop, think, and get your imagination going. If you begin to see more of what got you excited, that's a trend! Even if you don't, you could start one by designing in a direction that stirred your creativity.
To get a perspective from the sales side of things, we spoke to print rep. D. Matt Smith.
You'll be showing the work of several print studios at Indigo Premiere Vision this week and you're constantly meeting with print buying clients. What types of prints are clients asking for right now?
We are seeing a lot more hand drawn and painted designs coming through. Botanicals have been strong, textured stripes and plaids have continued to be super strong, and the mainstay ethnics are almost heritage for lots of brands now.
What factors contribute to the sellability and success of a print designer or studio?
I think it has to do with the hand of a designer or studio. If it has a unique sensibility that is accessible to multiple clients, they tend to be the most successful.  Also, if the design is a great concept and is ready as is with color etc, these typically are our strongest sellers.
Thanks Matt! What he is referring to, in terms of "ready as is in terms of color etc…" is that the print uses key colors so the client doesn't have to think about how the pattern might work in a different color-way, and any other changes are minimal so the design is basically ready to fit into the client's collection. In other words, it's a print that has been developed thoroughly, with research done in terms of color and trend readiness.
– Claudia Brown