Profile | Amelia Graham
Inspiration
Vibrant and forward in their style, the prints of Amelia Graham captivate us. Based in East London, this British designer's work can be found on garments for fashion labels around the globe. Here she shares her influences and inspiration which includes her love of French culture (it helps that she's married to one) and her best project to date.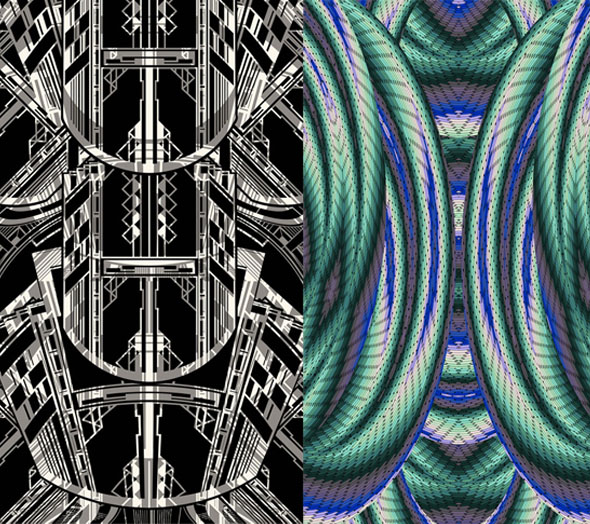 Where do you currently live?
London.
What is your favorite thing about your city?
Its huge and expansive disparity and contrast. Its green spaces.
If you weren't a designer, what would you love to do?
Paint.
Can you describe your style in fashion or at home?
Fashion; somewhere between Paris and London.
At home, minimal with an emphasis on materials and light, wood, glass…fairly sober and refined. I like maps and graphic design on the walls. I am more playful with textiles; I have quite a lot of Josef Frank. His work is organic, but not too literal. We have the Teheran fabric in our bedroom. It looks like internal organs or arteries. It's quite viceral. I like the unprettiness of that.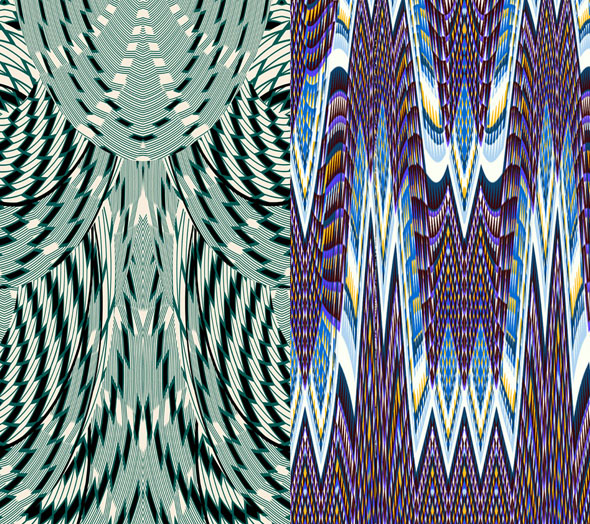 What has been your most exciting project to date?
One that is due in March.
Where do you look for inspiration?
Through the lens of a camera, in art, architecture, science, nature. Patterns are everywhere! Pinterest is useful for collating them.
Who are your favorite artists/designers?
Art – Color Field and Abstract Expressionism, Motherwell, Pierre Soulanges, Clifford Still, Barnett Newman, Franz Kline.
Emile Nolde and some other Expressionists for colour.
Wyndham Lewis, Vorticism, the Bauhaus, Constructivism, De Stijl for formality.
Photography – Saul Leiter, Maholy Nagy, Vivian Maier.
Architecture – Mies van der Rohe, Le Corbusier, FLW, Richard Neutra, Taedo Ando, Neutra.
Fashion – Dries Van Noten, Jonathan Saunders, Mary Katrantzou, Proenza Schouler, McQueen.
Textiles – Josef Frank and Babara Brown.
What's your perfect music playlist to design to?
I listen to the radio, BBC 6 music radio 4 or France Culture
What would we find on your nightstand?
Books, The Heart is a Lonely Hunter by Carson McCullers, 1Q84 by Murakami. Both unfinished.
 See more of Amelia's lovely designs here.