Profile | Liana Nigri
Inspiration
Our latest contributor, Liana Nigri, speaks to us about Rio, New York and design.
Where do you live?
I've always lived in cosmopolitan cities, such as London, Milan and my hometown, Rio de Janeiro. I just moved to New York and it's been everything I had hoped for and even more. Here is a city that caters to every taste and every craft. There are so many workshops, talks, exhibitions – you can't get bored! I'm daily inspired by this intensity. But I will always be a carioca in New York and, probably, from now on, a New Yorker in Rio de Janeiro.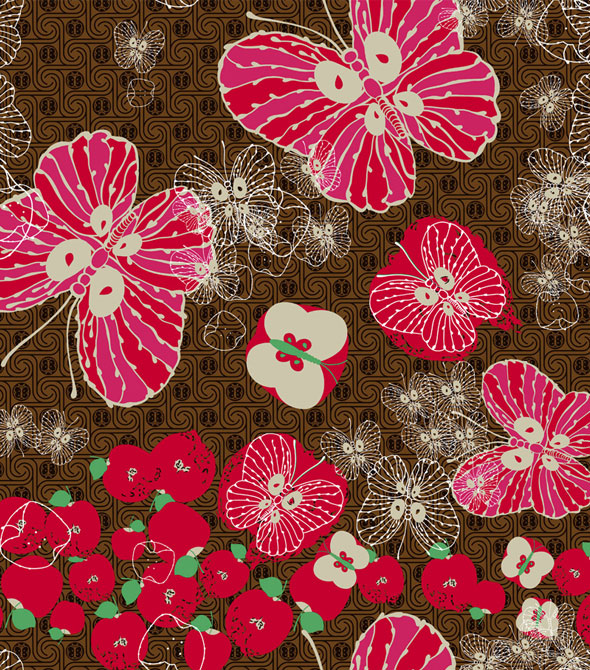 What is your favorite thing about your city or town?
From all of the cities I've been to, Rio is the one that has the most incomparable of beauties. Every time I go back, it's breathtaking; the juicy colors, the profusion of beaches and waterfalls, the natural skyline made of curvy mountains. It's lush and familiar!
If you were not a designer, what would you love to be more than anything?
I'd like to be a gardener and see a tiny seed bloom in a colorful flower. And I think it would be fun to compose landscapes too, but now I'm going back to the design field, right? 😉
What are you listening to or reading?
I have music with me all the time. I'm quite eclectic and for each moment I like listening to something different, for example:
–       working = Beach House, Belle and Sebastian and Caetano Veloso;
–       relaxing = Cat Power, Céu and Regina Spektor;
–       running = TV on the Radio, Architecture in Helsinki and Florence and the Machine.
What has your most exciting project to date?
I started it, no more than a year ago, the most challenging and rewarding project: my canvasses. The idea of creating for a new surface, that has a whole different timing than fashion, makes me very excited. It started as an extension of my work as a textile print designer, but now it has become a thing of its own.

Who are your favorite artists/designers?
I love Matisse, I love the way he works with patterns. I've just been to his exhibition at the Metropolitan Museum and I got even more in love with his process.
I'm also very fond of Elizabeth Blackadder who has a beautiful body of work. Gabriela Machado is a contemporary Brazilian artist who inspires me a lot in the way she plays with nature and abstraction.
In terms of textile prints, that are two designers who always blow me away: Mary Katrantzou and Basso & Brooke.
What else do you want to tell us?  
My motto is: patterns should be unexpected.