Print Style | Art Deco Redux
Inspiration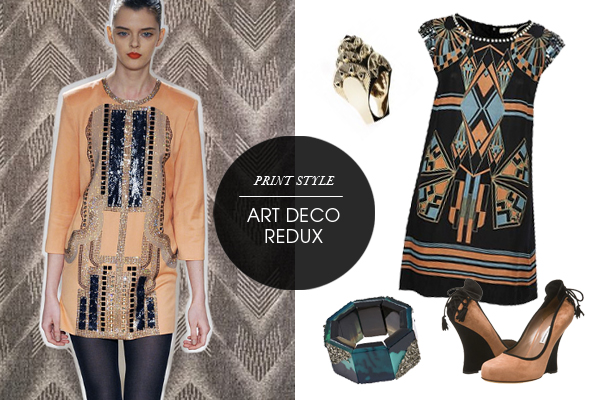 With designer Holly Fulton leading the way, Art Deco motifs are being brought to the forefront of fashion. Look for updated pattern designs in bold, geometric shapes appearing in soft shades of coral and teal.
From Left: Holly Fulton AW10, vintage Art Deco pattern, ring Matina Amanita, dress River Island, shoes Tabitha Simmons, bracelet Marni
______________________
Our new weekly section, Print Style, navigates pattern trends and gives tips on how to incorporate prints into your wardrobe without turning into a clash attack. We'd love to hear if our suggestions are working! Send pics of your composed outfits and we'll post the best.