Trend | Fall 17 Couture | Runway Review
Trends
CHANEL FALL 17 COUTURE  Chanel's prints become 3-dimensional, painstakingly made of pailletes. Texture aside, the use of color and graphic line were unexpected. Though several mimic florals, nothing was quite so literal.  The dresses had a melange of color with an interesting geometric quality.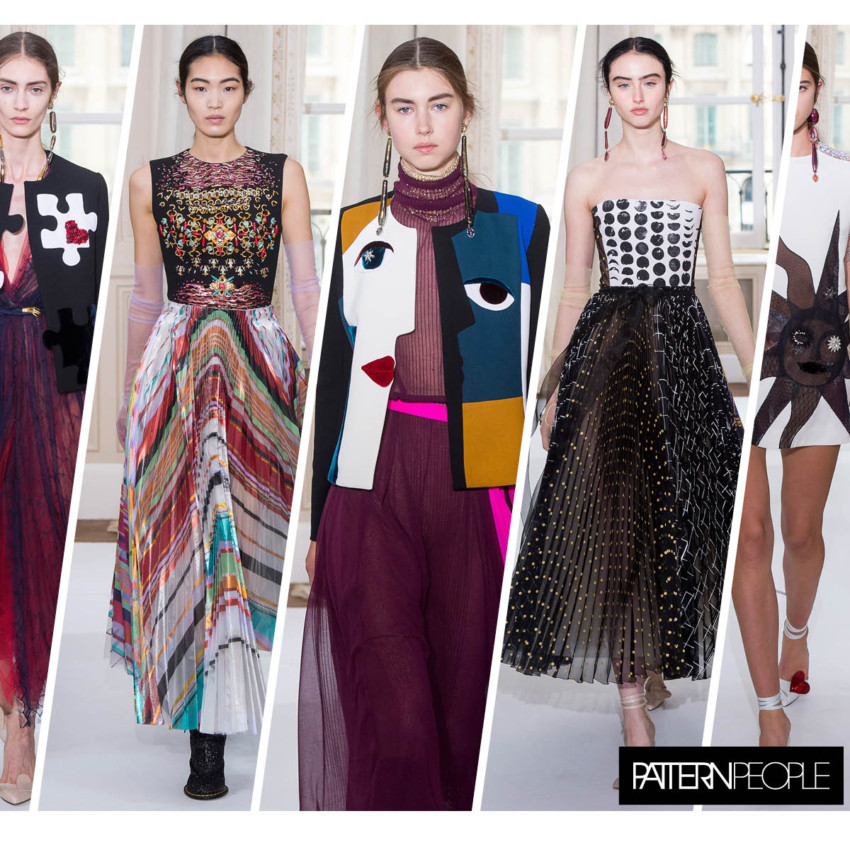 SCHIAPARELLI FALL 17 COUTURE Creative director Bertrand Guyon nods to Elsa with surrealist inspired graphics and the appearance of that iconic shocking pink. Even the straightforward graphics like stripes or polka dots are used in interesting ways- layered, pleated and overlapping. They'll fit right in with those Picasso-esque faces, moon phase prints, and a huge applique puzzle piece.
VALENTINO FALL 17 COUTURE Drawing on the Vatican as inspiration, Valentino's brocade florals are unreal in scale and largely symmetrical. It was a fresh take on the kinds of textiles one imagines in a renaissance painting.