Trend | Resort 18
Trends

I'M ISOLA MARRAS RESORT 18 Antonio Marras' diffusion line, I'M Isola Marras, is off-beat in the best possible way. Bold, graphic 70's inspired knitwear pair with pretty pastel brocades and bright paint-by-number florals.

ROKSANDA RESORT 18 Roksanda's Resort 18 collection features an array of graphic floral/stripe hybrids that feel both polished and irreverent. A massive embroidery effect cascades down a gown like an aimless vine, fading from coral pink to bright violet. Pastel hues are set off by rich maroon and navy.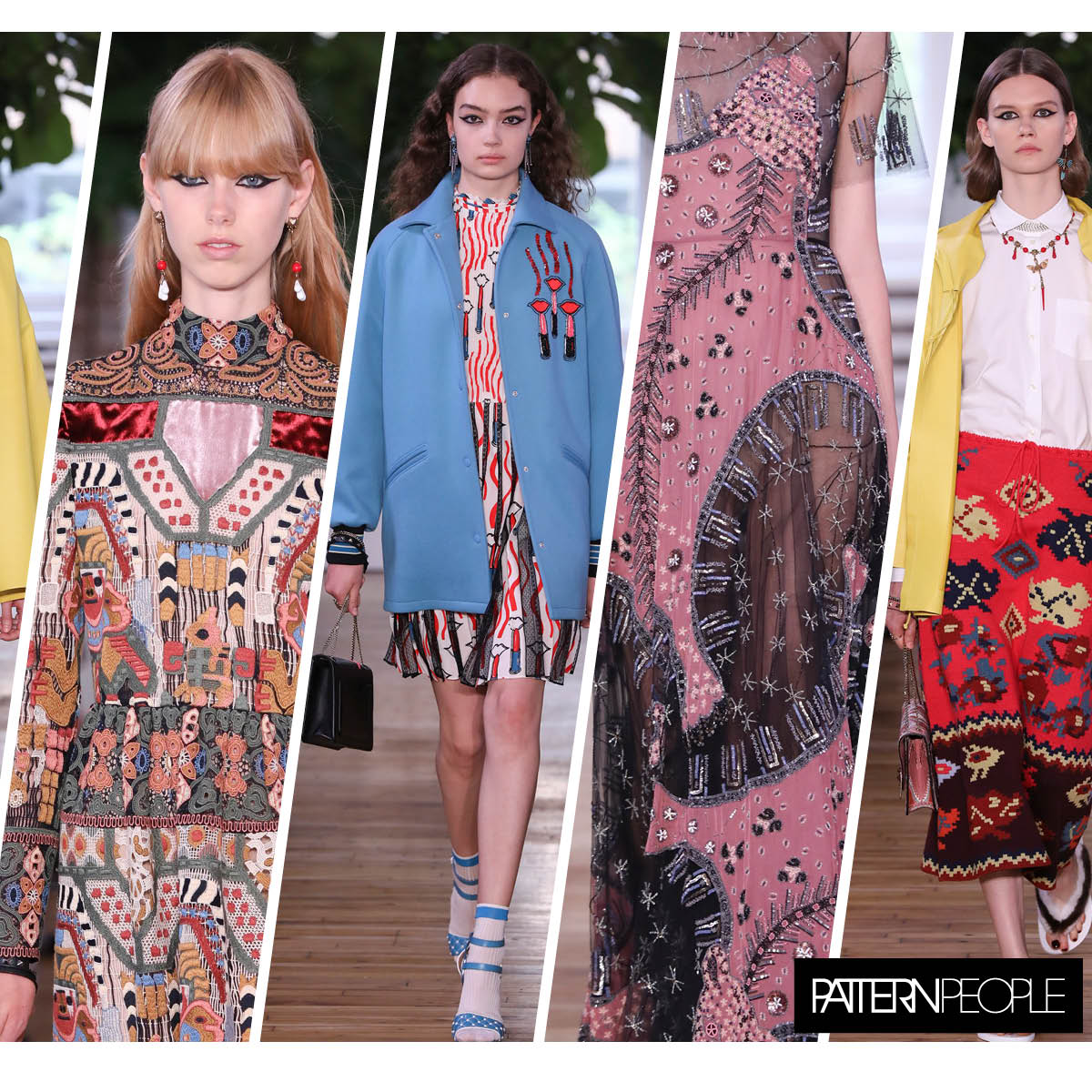 VALENTINO RESORT 18  ' Valentino approached Zandra to collaborate on a series of prints for their Spring/Summer '17 collection; the prints took inspiration from Hieronymous Bosch's 'The Garden of Earthly Delights' as well as pieces taken from Zandra's own archive. ' Reuniting again for Resort 18, Rhodes draws from art history creating prints that feel fresh and playful. Many garments invoke the feeling of a handwoven textile or rug. Others play on pop culture such as a lipstick print that made for a light-hearted take on a vertical stripe.