Trend | Spring 18 Runway Review
Trends

CEDRIC CHARLIER SPRING 18 With the intent of nonchalance and sophistication, Cedric Charlier's SP18 is artfully undone. One print reads something like shibori, with a little less structure and symmetry. A chunky knit cherry blossom sweater unravel just so.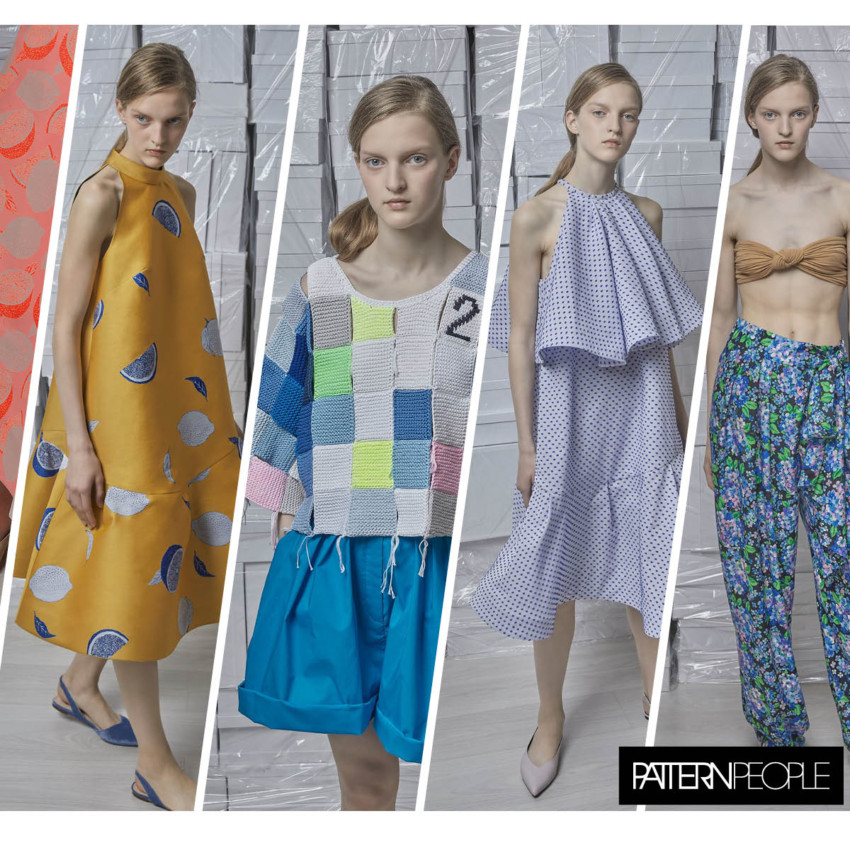 VIKA GAZINSKAYA SPRING 18 Gazinskaya's collection is cheerful and sweet. Petite polka dots, hydrangeas, and several riffs on citrus print round out the collection. Also noteworthy were the pieced-together pastel and neon sweaters.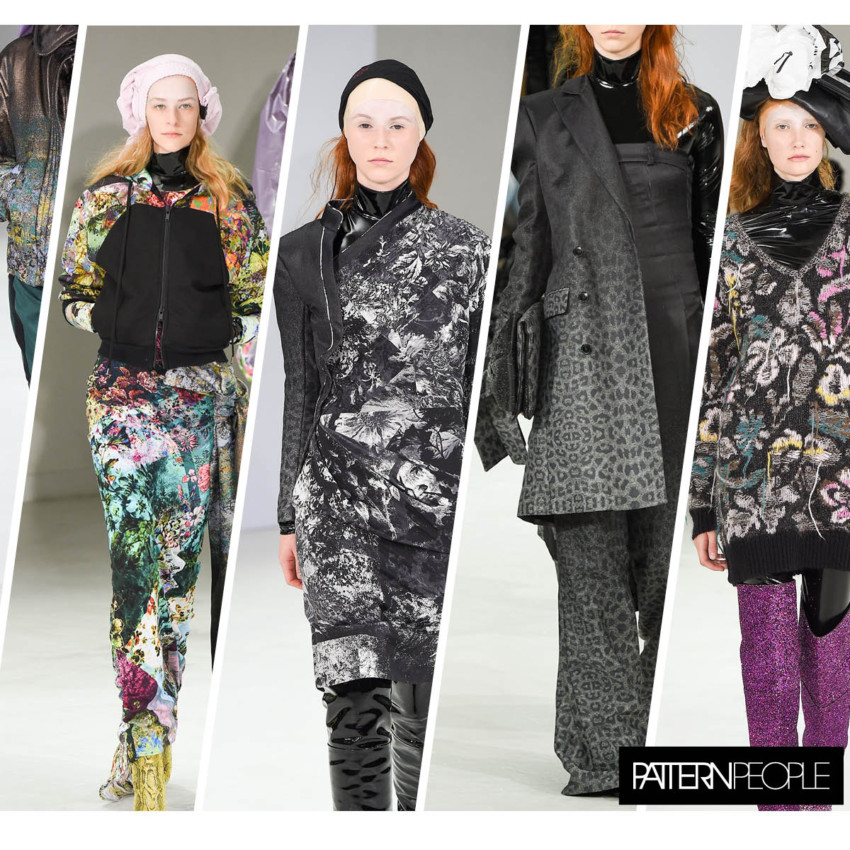 A.F. VANDEVORST SPRING 18 Some of the most interesting patterns in this collection were the many-layered floral prints. A patchwork of flowers in all colors sort of melt together. The same print is striking when shown monochromatic- it feels distressed, a little grungy. Others include a leopard spot in gradient and a floral that faded between black and white and color.