Trend | Spring 18 Womenswear | Runway Review
Trends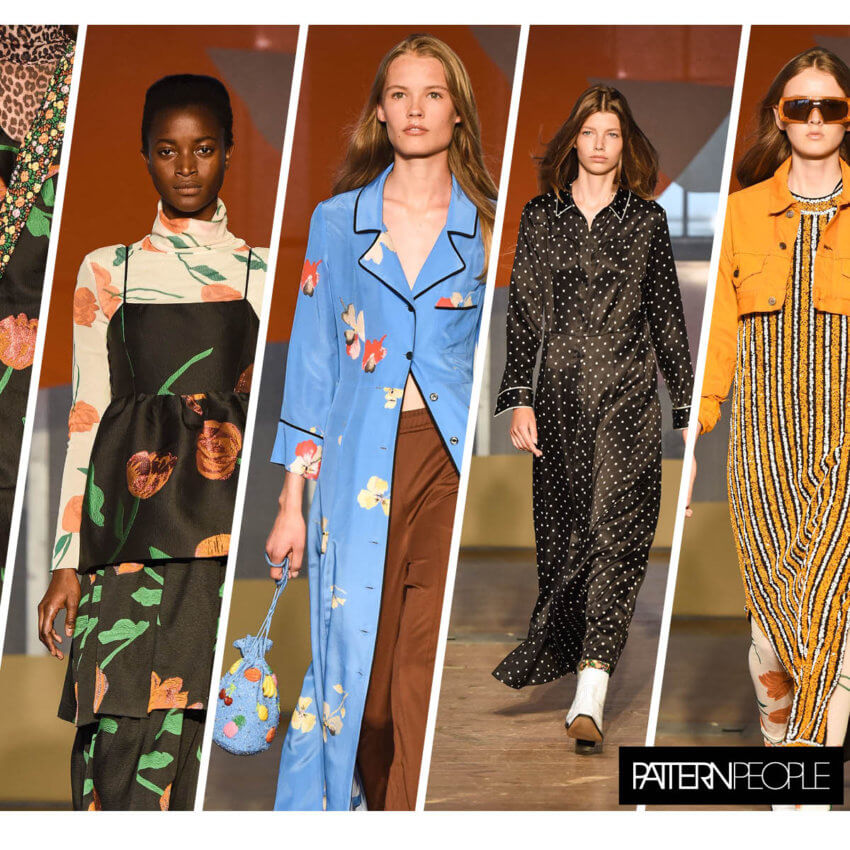 GANNI SPRING 18  "Ganni Girls are playful, fiercely independent and uncomplicated – they instinctively know that fashion is about discovering your own style, rather than copying looks from a magazine…" Ditte Reffstrup, Creative Director. Ganni's modern Scandinavian aesthetic shines through a range of prints that never take themselves too seriously. Above: an orange tulip motif found its way on to leggings and ruffled dresses alike, styled with leopard print, polka dots or textural paillete stripes.
BAUM UND PFERDGARTEN SPRING 18  You don't have to be able to pronounce "Baum und Pferdgarten" to appreciate their cheerfully clashing motifs. Above: little snow leopards, upside down flamingos, urban camo, neon leopard print and florals.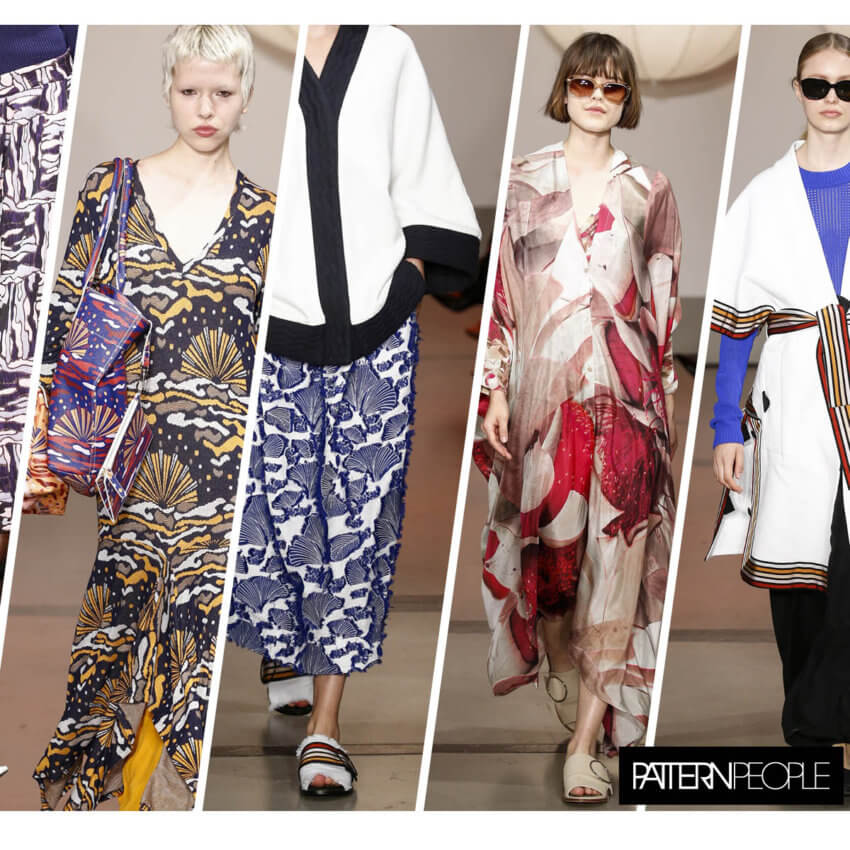 RODEBJER SPRING 18  Stockholm's Rodebjer had a print-heavy lineup with many strong pieces. Above: bold border stripes, a romanti floral so large in scale it's nearly unrecognizable, and several psychedelic geo prints.