Print Tutorial | Floral Geometric Prints
Always in demand, floral prints have universal appeal appearing on a range of products across a variety of markets. As designers, we're given the task of keeping this category looking fresh by using new techniques and design tricks. In our Floral Geometric Print Tutorial, we'll show you how to create the ever popular floral geometric print. Our easy to follow step-by-step guide will show you how to first create a dynamic photographic floral pattern, then a bold geometric print, followed by tips on how to blend the two designs together for the most impact.
Whether for commercial or personal use, these methods can be applied to create your own visually dynamic collection of floral geometric prints.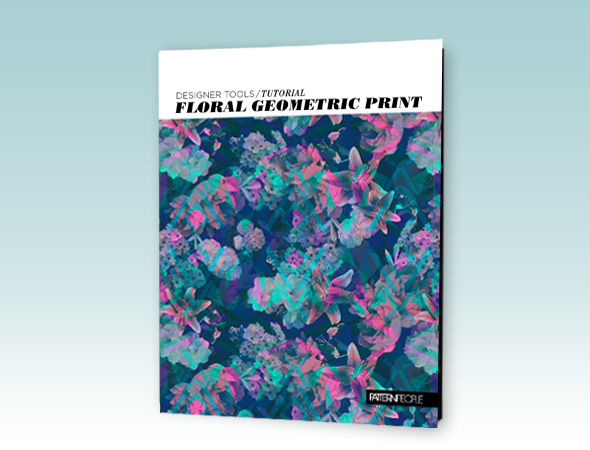 – Features tips and techniques to create prints in both Photoshop & Illustrator
– Easy to follow step-by-step visual guides
– Three tutorials provided in one
– Learn keyboard shortcuts & more!
Please Note: This tutorial requires that you have a certain level of understanding of Illustrator and Photoshop on a Mac and is provided as a digital file in pdf format.