The Boucharouite Project
Inspiration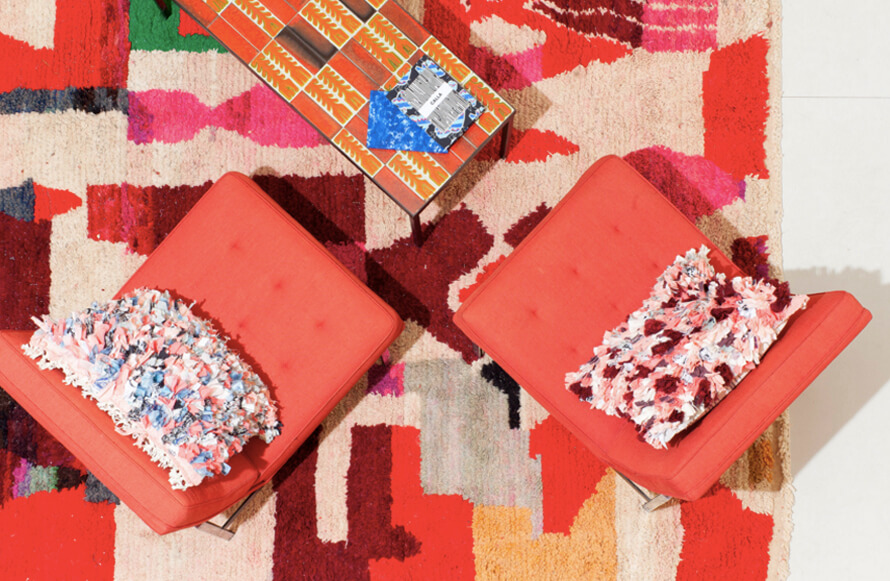 In today's fast fashion world, the surplus of material left after producing a collection is astounding. Typically headed for landfill, this discarded waste takes on a new life thanks to Parisian based designer Calla Haynes and her enterprise, The Boucharouite Project. Haynes has created a truly sustainable partnership with three female artisans in the Zarkten region of Morocco. Together they repurpose textile remains from luxury European and Japanese fashion companies to create contemporary interpretations of traditional Berber rugs.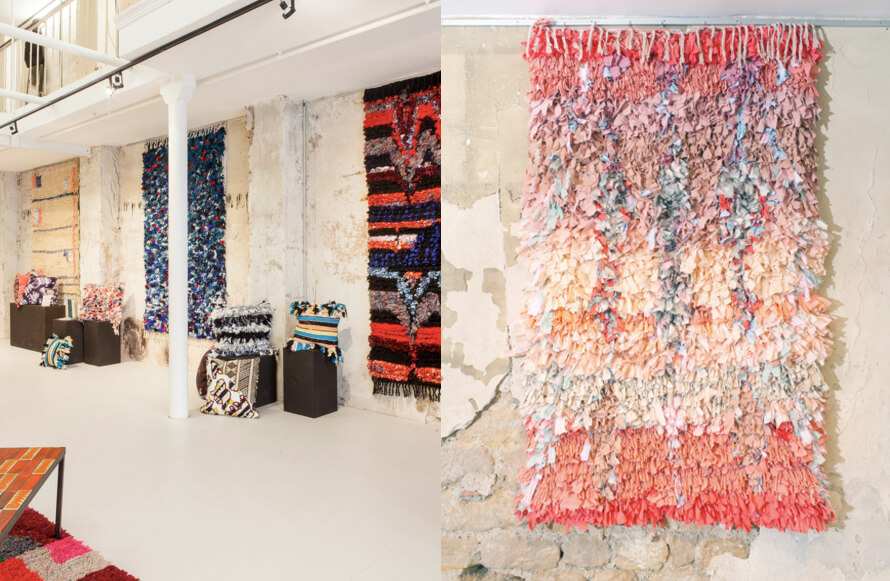 The Boucharouite Project successfully debuted at D'Days Design Festival in May, followed by a recent shoppable installation at Amasten Paris, a boutique hotel catering to a new way of travel, in December.
Created exclusively by women, the Boucharouite technique emerged in Morocco in the 1960s in response to the increasing cost of wool. Torn into strips, second-hand clothing takes on a new life as it is knotted individually on the loom to become personal expressions of one's community and family. Haynes hopes to change the concept of charouite meaning rag through her use of luxury materials. We think she's already on her way.