Designing from Mood Boards
Inspiration
When you're starting out as a print designer, it's a great idea to make a list of your dream clients and study the print styles that they've bought in the past. Once you've gotten a good feel for what they're all about, you'll also have a better idea of how your own style can evolve to fit the market sector you'd like to reach.
And then that fateful day comes when you get your first job as a print designer, land a great freelance gig with a company you're excited about, or get invited to contribute to the collection of a print studio you admire. You're nervous and excited and you can't wait to get started. Then you receive your first brief (also called a concept, mood, or inspiration board) in an email.  First off, what is a brief or "board?" Generally it is a collection of images with notes about  those images– what the client likes about them and what kinds of elements he/she wants to you to use in your design. Sometimes a client sends a PDF, other times images are attached into an email, and more and more often, these can be Pinterest boards as well. You may also be invited to a meeting where there are in real life boards with images and samples attached to the board. A client can then explain his/her vision in person. Even with email/online boards it usually helps to talk to the client as you'll gain a better understanding of his/her vision.
Now that you've gotten a grasp about your client's vision, you're ready for design. In addition to their vision, the client also wants to see your hand, expertise and vision in the print, or they wouldn't have chosen you as the designer. How do you balance the two?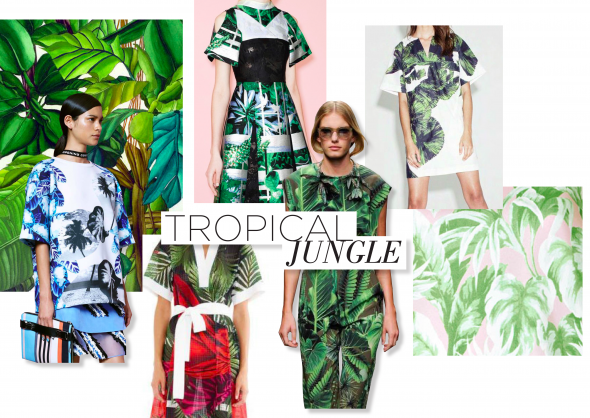 Most designers will do some of their own research and or brainstorming to come up with an idea about how to take the look into a unique direction. Others rely on their own process for innovation to happen. In our Jungle Print Tutorial, we used the images above as our inspiration and let the creative process dictate direction of the print from there. The resulting pattern is shown below.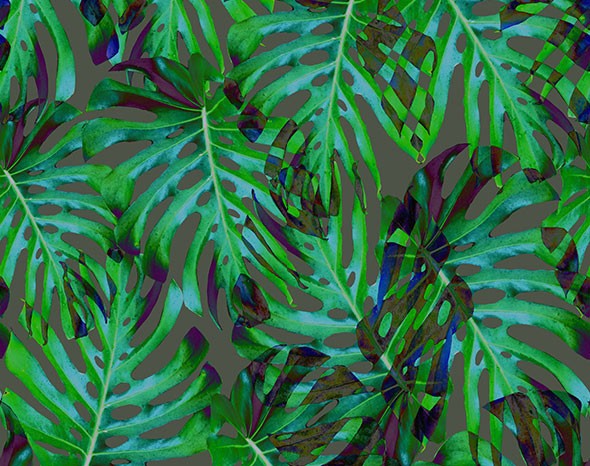 We stuck to the concept of photo-based leaves and used some overlay effects to achieve a familiar but unique look.
What has your process been like in working with briefs from clients? Do you have some specific challenges that come your way each time or does it vary each time? Let us know by commenting here!