Liberty London for Apple
Inspiration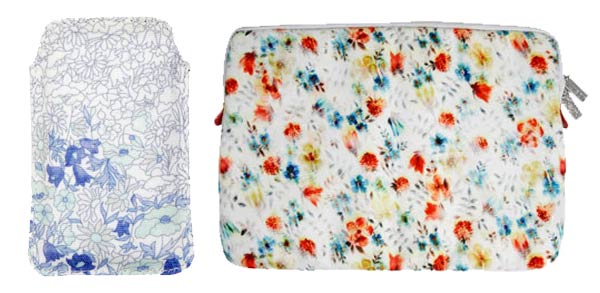 Lately, I've been shopping around for a laptop case for my new Macbook Pro, and have found the choices to be very limited and very blah.
Enter Liberty, who have collaborated with Apple to bring us these  laptop, ipad, and iphone cases, in their signature sweet florals, and more sophisticated embossed leathers.
Pretty nice that they look so…non-techy and old-school, especially the embossed leathers.  Go Liberty. It's impressive how this classic brand has continued to evolve with the times and continues to bring us relevant products.
See more at Liberty's website.
–Claudia Brown